John W. Lude
4215 Andrews Road
Bellville, OH 44813
(419) 571-9593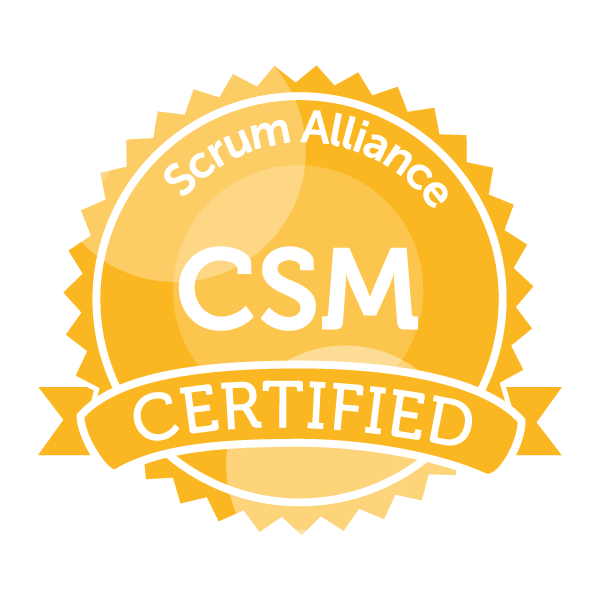 CERTIFICATIONS
BrainBench Certified PHP 4 Master - Top 2% of test-takers, May 2008
BrainBench Certified PHP 5 Master - Top 8% of test-takers, May 2008
WORK EXPERIENCE
Oct 2015 - Present
Optanix, Inc.
Software Engineer

Work on 12-person team adding functionality to proprietary SAAS network monitoring application which monitors world's largest telecoms, call centers, banks, and government institutions.
Use SNMP, APIs, Perl, Java, PHP, Ruby, BASH / shell, React.js/Redux, and Swagger to setup / manage / execute monitoring of devices.
Use Scrum process. 2-week sprints, managed with Jira and Confluence.
Version control: first with Subversion, then Git, using both Forked and Gitflow workflows with BitBucket.
Eclipse IDE for editing PHP, Perl, Java, JavaScript, CSS, Ruby, BASH, and shell scripting
Yii PHP framework with Composer. Spring Java framework.
Contributed to development with creation
Creation of multiple .deb packages for installation both manually and using packager.io
Employ automated build pipeline using Jenkins/Packager/AWS
Collaborate with both in-house and off-shore resources.
May 2018 - Present
Franklin University
Contracted PHP Developer
Build features and debug at direction of administration for Franklin University software.
Built unit / integration testing framework for university's existing software based on PHPUnit
Oct 2013 - Oct 2015
Skreened.com
Lead Developer
Hired, fired, and led team of 5 developers to overhaul high-volume, retail, e-commerce t-shirt site.
Overhauled git implementation on GitHub.
Homogenized disparate development environments using Ubuntu desktop platform with VirtualBox / Vagrant. Developers used Eclipse or PHPStorm IDEs.
Employ PHP with some use of Perl, Backbone.js, and Java.
Overhauled site from procedural, custom framework, to OOP using CodeIgniter
Regular monitoring and tweaking of performance / stability of servers
Overhauled internal Java applet for downloading and cataloging printable artwork.
Requirements gathering with ownership, management, contractors, and staff for variety of projects.
Implemented switch from in-house printing to outsourced, third-party printing
Oversaw/implemented various APIs for printing, plus Amazon, Ebay, Google, Facebook
Implemented process management using Asana, and coordinated with company leadership for a modified Agile/SRUM process
Apr 2013 - Oct 2013
Century Link via TekSystems
PHP Developer
2-man team updating internal, company-wide PHP / Oracle program used by hundreds.
Employed PHPlot to build an automated visual reporting tool for senior management.
Used TCPDF to enable live PDF generation of pages.
Installed and configured Subversion version control within Aptana IDE.
Jan 2010 - Apr 2013
US Web Coders, Inc.
Owner / Operator
Telecommute web/app developer. Managed client hosting and all aspects of LAMP VPS server though CPanel / WHM and SSH. Judicious use of OOP and procedural light-weight code, AJAX, and custom framework. Also used Drupal and WordPress. Developed in Adobe Creative Suite.
Sites include:

2 Nautical Maps Sites - Development time: 90 days

Completely custom shopping cart with built-in 3rd party drop-ship product management
Integration with multiple APIs: UPS, USPS, FedEx, Google Maps, Authorize.net & SkipJack

Vehicle Advertising Site - Development time: 90 days
Nutrition site - development time : 20 days
Custom Jewelry Prototype - Development time: 60 days
Project Time Tracking - Development time: 14 days
Real Estate Website - Development time: 22 days
Trucking Website - Development time: 4 days
Interactive "Jeopardy"-style Game - Development time: 21 days
Conditional Mail Forwarding Software - Development time: 30 days
ZenCart Custom Template Integration - Development time: 20 hours
Jan 2008 - May 2008
Humor Box Entertainment
Telecommute Webmaster
Overhauled an entertainment website: KissThisGuy.com – including ads, templates, and feeds
Apr 2007 - May 2008
TEKSystems / Triumph, LLC
Recruited through TEKSystems to work for Triumph, LLC. Maintained company-owned websites. Began working 40 hours on site. Switched to telecommute.
Maintained company-owned websites. Began working 40 hours on site. Switched to telecommute.
Project 1 - Dev time: 2 months. 4-man team built (MLS) for over 130,000 "For Sale By Owner" properties.
Project 2 - Dev time: 1 month - Solo project redesigning an affiliate program for credit reporting site.
Project 3 - Dev time: 3 months - Solo project building foreclosure website, including cms, affiliate system, and screen scrapers
Jan 1995 - Present
Freelance Consultant
Developed South Florida client base of 600 customers solely through word-of-mouth referrals.
Web, database, and graphic design, system integration, repair, upgrades, training, and networking
ADDITIONAL EXPERIENCE
July 03 – Aug 06
Vanishing Species Wildlife, Inc.
Webmaster / Animal Trainer

Mar 01 - Aug 01 & Aug 08
Cipher Systems
Contracted Consultant

Oct 99 - May 01
Obvious Networks
Contracted Developer

Aug 97 - Dec 97
Miami Ad School
Teacher

Dec 95 - July 97
Computer Village
Sales Associate

c 93 - Oct 95
Kinko's: The Copy Center
Computer / Copy Consultant
EDUCATION
1993-1995
University of Miami
Marine Biology Major
RELEVANT SOFTWARE EXPERIENCE
Adobe
Acrobat
Illustrator
In Design
Photoshop
Dreamweaver
Fireworks
Flash
Freehand

Operating Systems
Macintosh OS (6.8 - OS X)
Windows (3.11 thru 10)
Linux (Fedora, CentOS, RedHat,
Debian, Ubuntu)
VirtualBox
Vagrant

Productivity
Asana / Jira
Confluence
Filemaker Pro
Libre Office
Microsoft Office
Open Office
Programming
BitBucket / GitHub / GitLab
C/C++
Objective-C / Cocoa Touch
Eclipse / PHP Storm / XCode
Java
Unit/Integration Testing
Design Patterns, including
Single Page Entry, Factory,
Dependency Injection, MVC

Web
AJAX
Apache / IIS
Aptana, Eclipse, PHPStorm,
NetBeans
Amazon AWS
Bash Scripting /SSH
CakePHP, CodeIgniter, Yii
CPanel / WHM, Plesk
Cron
cURL
CSS / CSS3
DNS, FTP, TCP/IP
Flash
GD / ImageMagick
Git / Mercurial / Subversion
Google Maps
HTML 4 / 5
JavaScript / Jquery
Jenkins
MySQL, Oracle, PostGres,
MSSQL, Cassandra
OpenX / OpenAds
OpenSource CMS incl. Drupal,
OSCommerce, PrestaShop,
WordPress, ZenCart
Perl / CGI
PHP 4 – 7
REST APIs
Ruby (limited)
SmartyPHP
SNMP
Swagger
Twitter Bootstrap
Web Services
XML
NON-COMPUTER EXPERIENCE
Heavy equipment including "bobcat" front-end loaders, back-hoe and farm equipment.
Standard car mechanics and maintenance
Previously Florida-licensed exotic animal handler, exhibitor, and transporter for

Class I (highly lethal), II (potentially lethal), and III (non-lethal) predators

SCUBA - NAUI - Open Water I
Construction including carpentry, drywall, electrical, plumbing, screen installation
Pianist, Speaker, and Entertainer
Updated 12/17/2018