PDF Version | RTF Version | DOC Version
John W. Lude
13108 Fredericktown Amity Road
Fredericktown, OH 43019
(419) 571-9593
WORK EXPERIENCE
Feb 2022 – Jun 2023
Fernish, Inc., Los Angeles, CA
Ruby on Rails Lead Backend Developer
Exclusively telecommute. Worked in team of 10 developers using hybrid Scrum/Kanban workflow. Added features to a e-commerce site which sells and rents furniture.
Owned architecture / reliability / performance of API backend servicing React-based website and React-native operations application; server / performance monitoring with Sentry, AWS CloudWatch and NewRelic
Supervised integration with multiple APIs & services including Twilio, PostGrid, Bill.com, OpenSearch (AWS version of ElasticSearch), Internal.io and Google Sign In
AWS-based hosting: CloudFormation, ECR, EC2, CloudWatch, CloudFront, RDS, S3, CodeBuild
GitHub version control with Jenkins CI/CD pipeline producing docker containers
Event-driven system based on PostGreSQL change data capture. RoR automated testing using MiniTest
Quip for documentation; Jira for ticket management; Slack for communications
Code reviews and mentoring of junior developers
Continuously on call for critical asks/issues; regular on-call shifts for high-priority asks/issues.
May 2019 – Jan 2022
CoverMyMeds, Inc., Columbus, OH
Ruby on Rails Developer
Hybrid telecommute/on-site. Worked in team of 60 RoR developers using Kanban workflow. Added features to a web-based SaaS which streamlines the "prior authorization" process of getting patients medications.
PostgreSQL and SQL Server databases, as well as ElasticSearch
GitHub version control with Jenkins CI/CD pipeline producing dockerized microservices
Event-driven system powered by Sidekiq, Cross microservice communication via GraphQL
Confluence for documentation; Jira for ticket management; Slack for communications
100% code coverage using Rspec for unit and feature tests
Multiple reviews for each deploy: peer/code, risk management and engineering management
Collaborated in integration of Salesforce Marketing Cloud API for SMS and Email communications
Collaborated in integration of React to front-end of software
May 2018 - Dec 2019
Franklin University, Columbus, OH
Contracted PHP Developer
Hybrid telecommute/on-site. Worked as a part-time contractor to augment PHP unit testing and data visualizations.
Integrated PHPUnit testing into existing code-base to create an automated unit/integration testing framework for custom learning management program utilized by university.
Implemented force-directed graphing libraries (VisJS, Chart.js, etc.) to provide visualizations to data
Utilized custom PHP framework built by department head using SQL Server database
Bamboo CI/CD to install artifacts to servers.
October 2015 – April 2019
Optanix, Inc., Syracuse, NY
PHP / Perl / Java Developer
Exclusively telecommute. Worked on team of 70 engineers and developers, supporting and adding features to the "Optanix Platform", an enterprise-class network monitoring tool (SaaS). This software provides real-time network status to large, in some cases global, computer and telecommunications networks.
Created Perl modules to manage polling of enterprise-class network equipment
Core software originally Yii / Zend PHP. Migrated to Ruby on Rails and Spring Java framework.
Event-driven system powered by RabbitMQ
Vanilla JavaScript plus visualizations utilizing VisJS.
Subversion, then Git vcs; Confluence for documentation; Jira for ticket management; Slack for comms
Jenkins-based CI/CD generated *.deb packages to install dockerized microservices on AWS cloud.
SCRUM workflow process. Certified as ScrumMaster
October 2013 – October 2015
Skreened.com, Columbus, OH
Engineering Manager, Lead Developer
Hired and led team of 5 developers to overhaul high-volume, retail, e-commerce t-shirt site.
Overhauled Git setup, testing, process, backup, database layout/replication, and code structure.
Converted fully-procedural code into object-oriented using CodeIgniter PHP framework.
Supervised documentation of existing code. Implemented switch from in-house to 3rd-party fulfillment.
Oversaw implementation of various APIs for printing, Amazon, Ebay, Google, Facebook, and shipping.
Formalized ticket management using Asana and modified SCRUM process.
Performed reviews, promotions and terminations as appropriate for development staff.
Testing platform for JavaScript front end mocked out in Ruby on Rails.
April 2013 – October 2013
CenturyLink via TekSystems, Columbus, OH
PHP Developer
2-man team updating internal, company-wide PHP / Oracle program used by hundreds of staff.
Employed PHPlot to build an automated visual reporting tool for senior management
Used TCPDF to enable life PDF generation of pages
Implemented Subversion version control
Jan 1995 – Apr 2013
Freelance Consultant / US Web Coders, Inc., Florida, Ohio
Developer / Owner / Contractor
Developed client base of 600 businesses and residences solely through word-of-mouth referrals.
Software / web / graphic design, system integration, repair, upgrades, training, and networking on Windows 95 through Windows 7, and Macintosh OS 7.1 - X (10), and Linux, as well as various servers.
Notable Web/PHP/MySQL Design:
lgyak.com - (offline) an email/sms groupware system written solely in PHP
usakoi.com - ecommerce store with custom cms
goscoutinc.com – online photo library for location scouting company
newtampa.org – (offline) chamber of commerce; membership site with automatic recurring billing (PayPal)
onlinejobs.com & hcarejobs.com – jobs websites. Custom cms
universalgadgets.com & purfectcattoys.com – ecommerce stores integrated with PayPal.
byownermls.com – an online multiple listing service for "by owner" properties
foreclosure website prototype – including Custom cms, affiliate system, and screen scrapers
kissthisguy.com – misheard music lyrics site overhaul
Notable Software design:
web-based project management software – in use for 5 years to date
FileMaker & web-based medical billing software - in use for 11 years
FileMaker - based talent agency management software – in use for 17 years to date
FileMaker - based production company management software – in use for 18 years to date
Phone Apps native development:
Simple audio entertainment app, including Decibel metering and video play (prototype)
GPS-enabled multiplayer game (prototype)
LaserTag style Game (prototype)
iNautical / iCaptain – nautical mapping software. 20,000 downloads with over 1000 in-app sales in first 90 days
July 03 - Aug 06
Vanishing Species Wildlife, Inc., Davie, FL Webmaster / Property Manager
All graphic design, print design, merchandising as well as webmaster using LAMP
High-Risk Management Experience
EDUCATION
1993-1995
University of Miami, Coral Gables, FL
Marine Biology Major
CERTIFICATIONS
BrainBench Certified PHP 4 & 5 Master - Top 2% of test-takers, May 2008
ScrumAlliance ScrumMaster – November 2017 – November 2019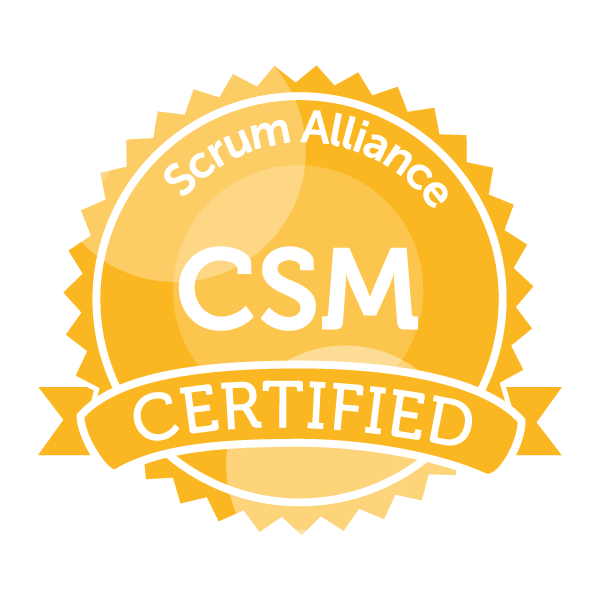 RELEVANT SOFTWARE EXPERIENCE
Adobe

Acrobat
Illustrator
InDesign
Photoshop
Dreamweaver
Fireworks
Flash

Productivity

iLife
Microsoft Office
Open Office

Desktop Database

Access
FileMaker Pro

Operating Systems

Linux: [x]buntu, Raspberry Pi, Debian, Fedora, RedHat
MacOS: 6.x - 10(x)
Windows: 3.11 – 10

IDEs

Eclipse
JetBrains
NetBeans
Xcode

Programming

C/C++/Objective-C
Cocoa Touch
Java / Spring
JavaScript Perl
PHP 4+
Ruby / Rails

Web

AJAX / JSON / XML
Apache / IIS
APIs consume/create
CPanel/WHM/Plesk
cURL
DNS
FTP
HTML 4/5, CSS
Imaging: GD / ImageMagick
JavaScript/Jquery
Linux, Cron, Bash

Web Database

Cassandra
ElasticSearch / OpenSearch
MariaDB / MySQL
Oracle
PostGres
SQLite
SQL Server

Version Control

Git
Mercurial
Subversion

JavaScript Frameworks

Bootstrap
JQuery
React
Vue


PHP Frameworks

CakePHP
CodeIgniter
Laravel
Yii
SmartyPHP
Zend

PHP-based CMSes

Drupal
Joomla
OpenX / OpenAds
OSCommerce
PrestaShop
WordPress
ZenCart
NON-COMPUTER EXPERIENCE
Heavy equipment including "bobcat" front-end loaders, back-hoe and farm equipment.
Standard car mechanics and maintenance
SCUBA - NAUI - Open Water I
Construction including carpentry, electrical, plumbing, screen installation
Pianist, Guitarist, Drummer and Entertainer. Comfortable in public-speaking.
Updated 6/15/2023